West Creek Conservancy Announces $120,000 Grant From James M. Cox Foundation For Greenway Expansion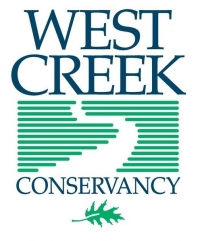 Cox Communications and the West Creek Conservancy (WCC) are pleased to announce that the James M. Cox Foundation has awarded WCC a $120,000 grant to support the acquisition and reclamation of two parcels of land to expand the West Creek Reservation and create greater connectedness between community residents and the greenspaces West Creek preserves and protects.
The James M. Cox Foundation is the charitable arm of Cox Enterprises, the parent company of Cox Communications. The Foundation provides philanthropic support for nonprofit organizations in communities where Cox Enterprises does business. Seeing the tremendous work WCC performs daily to increase access to natural resources while performing tireless advocacy on behalf of Ohio's open spaces made the non-profit organization a logical fit for a Cox Foundation grant.
This acquisition represents a major milestone for the WCC: the creation of the Cleveland Metroparks West Creek Reservation, an interconnecting greenway trail linking multiple neighborhoods directly to that Reservation. By converting land into trails and greenspace, the WCC can create a unified network of entry points and open up greenspace to communities that previously didn't have such access – along with making the community more bike- and walk-friendly, reducing the reliance on automobiles to get to different points of interest that will be accessible from the Reservation in the future.
"Urban watersheds, such as West Creek, require unique tactics associated with land conservation, habitat restoration, and in many cases reclaiming unsustainably developed lands, puzzling back together otherwise fragmented greenspace," said Derek Schafer, Executive Director of West Creek Conservancy. "We are excited to leverage this generous grant from the James M. Cox Foundation to bolster our efforts to create greater interconnectedness throughout the West Creek Greenway."

Rob Brill, Cox's Cleveland market vice president and a WCC board member, is pleased to have the support of the James M. Cox Foundation and excited for what the future holds for the WCC and residents of Cuyahoga County.
"Greenways generate environmental awareness, community identity, healthy living, and pride," said Brill. "A public trail network that links the communities of Seven Hills, Parma, Brooklyn Heights, and Independence to West Creek Reservation creates opportunities to get out in nature and celebrate the great outdoors, along with the exceptional work Cox does everyday in the community."
About the James M. Cox Foundation
The James M. Cox Foundation is named in honor of Cox Enterprises' founder and provides funding for capital campaigns and special projects in communities where the company operates. James M. Cox was Ohio's first three-term governor and the 1920 Democratic nominee for president of the United States. The Foundation concentrates its community support in several areas including: conservation and environment; early childhood education; empowering families and individuals for success; and health.
About West Creek Conservancy
West Creek Conservancy (formerly West Creek Preservation Committee) protects local natural areas, open spaces, streams and waterways right here in our community. We're reclaiming vacant urban lands and restoring streams, wetlands, woods and natural habitats. And we're establishing trails and greenways to link people and neighborhoods not only to these special places, but to each other as well. For more information, visit https://westcreek.org/.
Jeff Lavery
Jeff Lavery is the public relations manager for Cox Communications in the northeast.
Read More on News
Volume 13, Issue 6, Posted 11:22 AM, 06.01.2021