A Message From The PCSD Superintendent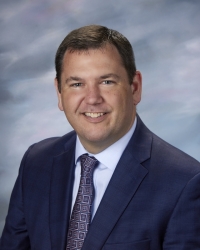 Happy Spring! We hope that our warmer months have started well for you and your family and that you are looking forward to creating many memories this summer! By the time you read this, Issue 10 will have been decided through the May 4 Election. If the verdict was positive, we will have already begun outlining our planning process, which will include continued opportunities for community input. If, on the other hand, our voters rejected our request, we will have started to contemplate our next steps which would include consolidation into existing schools in our near future. Regardless of the outcome of Issue 10, and despite the many difficulties that COVID presented to us this year, we have much to be proud of and many reasons to be excited about our district's future.
First, we continue to excel in our district goal of practicing fiscal responsibility. Rea and Associates, a private accounting firm recently completed a comprehensive audit of our practices and ledgers and issued, literally, a flawless report. Most districts receive both a listing of substantive findings, major areas to correct, and a "management letter", which suggests improvements. We received neither on our last audit, a feat similar to receiving all straight A+!
Second, we have continued to find innovative means of improving student achievement. Even in this COVID-stained year when the most simple of functions became harder, we introduced Kindergarten Launch Academy, A.C.E.S. Center for Education for our students with Autism, and Parma Virtual Learning Academy, innovative programs that help us better address unique student needs. All three of these additions to our portfolio are built to last and will help us continue to be a "one-stop shop" for all of our families.
Third, we continue to better connect to our community. This spring we held an Egg Hunt at Byers Field that attracted over 1,000 children. Though this was only one event, it symbolizes our commitment to opening our facilities to our residents so that all taxpayers can experience the value of their financial contribution. We will build upon the momentum created by this gathering and hold movie nights at Byers in July, again inviting our community to participate.
We are proud of the resilience of our staff members and students during the 2020-2021 school year. For too many negative reasons, this will be a year none of us will forget. But, despite the adversity we faced, we continued to build upon the progress we had made prior to the pandemic and look forward to the next school year, proud to be a pillar of our community!
Charles Smialek
Parma City School District Superintendent, Charles Smialek, Ph.D.
Read More on News
Volume 13, Issue 5, Posted 3:43 AM, 05.01.2021