A Fond Farewell To Daniel Taddeo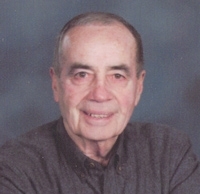 These days it is hard to expect people to do the right thing. Not so with Daniel Taddeo. Of all the people I've ever met, whether I agreed with him or not, Dan was the most sincere and resolute man that I ever had the pleasure of knowing. It is with profound sadness that we learned of his passing on April 6. Dan has been featured in these pages for more than 10 years now, and luckily we still have several columns yet unprinted that were preserved. It's hard to imagine a world without Dan Taddeo. Many great consversations we've had over the years, much wise advice.
Dan was 91 years old, and what a long blessed life he enjoyed, never stopped exclaiming that fact all of the way until the end, as I'm told. He was the youngest of 8, growing up in Center Twp., PA on the family farm. He graduated from Aliquippa High School in 1948, then joined the US Army in 1949. By 1957 he was in the Cleveland Area, graduating from Kent State University. He then began a 30 year career serving as a guidance counselor, first at Greenbriar Middle School in Parma, where many people remember him from that time. He was a good father to his own family of children and a wonderful husband to Linda, his wife of 27 years.
Throughout that period and since retiring in the early 1990's, Dan was involved in so many aspects of our community. He was the author of 9 books, was an active member of Divinity Lutheran Church in Parma Heights, and had a real passion for Bridge. He taught Beginner's Bridge classes at Cuyahoga Community College. His long running column in the Parma Observer, I Believe, was enjoyed by many readers, and we often received letters and calls from people wishing to express their agreement and appreciation of his work. He often told me that if just one person was touched in any way by reading his writing then he considered it more than worth it.
People like Daniel Taddeo are a genuine treasure for any community, and the pages of our paper certainly benefitted beyond measure since he began writing. If you were lucky enough to know him or spend time with him, then you know just what kind of a special guy he was. Dan is survived by his 3 children, 8 grandchildren, 9 great grand children, and his very close companion Barb Skerl. Life will go on, but never quite the same without the one and only Daniel Taddeo.
Daniel P. McCarthy
I am the publisher of the Parma Observer. Lifetime resident of Parma for over 50 years.
Read More on
Volume 13, Issue 5, Posted 3:43 AM, 05.01.2021