Tri-C Film Student From Parma Takes Second In Online Festival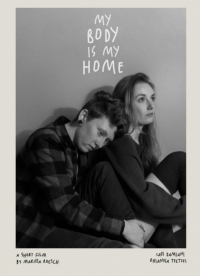 Cuyahoga Community College (Tri-C) film student Marissa Roesch made an award-winning directorial debut at The Exposure Film Fest. Her five-minute film, "My Body is My Home," took second place in the inaugural online film festival. The Parma resident wrote and directed the film in the fall as her final project in a class exploring the short film genre and techniques. "My Body is My Home" offers an emotional glimpse into a transgender journey. The story featuring two friends unfolds in layers of love, compassion, empathy and discovery. Roesch said a friend's experience inspired her to write the film. "I was really looking to do something meaningful with my project," said the 26-year-old, who shot the film in a single day with two actors and a crew member. "I'm very proud of what we were able to do." "My Body is My Home" also claimed an honorable mention award at the 2021 Short. Sweet. Film Fest.
Roesch expects to graduate from Tri-C this summer with an Associate of Applied Business degree in film and media arts. She hopes to continue making films while building a career in commercial video production. Roesch currently serves in the Ohio Army National Guard with the 838th Military Police Company.
John Horton
Media Relations Manager at Cuyahoga Community College
Read More on
Volume 13, Issue 4, Posted 12:00 PM, 04.02.2021