Issue 10 - Worth It!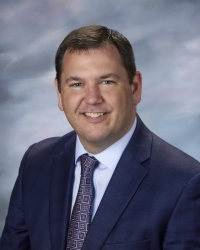 Our school district has reached a tipping point and our actions in the near future will shape our communities for generations to come. We are no longer a three high school district. Very soon, we need to choose the path we will follow to consolidation. Here, though, is where we face a critical fork in our road, formed by the meeting of two very different trails.
The first, "Patch and Paint Path", will require us to spend $167 million to do nothing more than keep our current schools warm, safe and dry. We will not spend this all at once, of course, but the Ohio Facilities Construction Commission explains that this is the sum we will have to dedicate to basic necessities like roofs, plumbing structures, and HVAC systems to keep our schools functioning. "Patch and Paint Path" brings no new amenities to our students or communities; instead, it imposes a $167 million price tag just to keep getting by.
The second road, "Worth It Way" is quite different. At the end of "Worth It Way" are two new secondary campuses, ready to welcome our students and communities to all of the advantages of 21st century facilities. Facilities that can adapt to and accommodate new technologies, career and technical education updates, science laboratories that are compatible with modern equipment used in relevant fields, and flexible learning spaces that can adjust to changing class sizes and learning structures are just a few of the advantages that come from choosing "Worth It Way." The campus environments will create a synergy between our middle and high school students, allowing them to benefit from the presence of each other for functions like mentoring, shadowing and tutoring.
Choosing "Worth it Way" requires passage of Issue 10 and will cost residents $18.38 per month per $100,000 of their home value. The total price tag of two new secondary campuses is $300.5 million, but the state of Ohio will pay $69 million of this cost.
Consolidation will soon occur. Will we have to continue to replace the yellowing, moisture-stained ceiling tiles that are inherent to our travel down "Patch and Paint Path"? Or, can we realize the better opportunities for all residents of Parma, Parma Heights and Seven Hills that come from investing into new schools? We believe that our children, and our communities present myriad reasons to choose "Worth It Way."
Election day is May 4, 2021. Thank you for considering Issue 10!
Read More on News
Volume 13, Issue 4, Posted 12:00 PM, 04.02.2021