Seven Hills Looks Ahead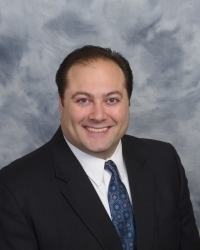 As we enter the month of March one can't help but reflect on the last 12 months. March 2020 was the time COVID became front and center of our daily lives and the beginning of a long chain events that have been very trying on all of us. Heading into spring I hope the healing process soon begins on all fronts. After witnessing our community come together so many times, in spite of so many challenges, I have no doubt this will once again be the case.
To start 2020 we experienced a 100-year rainfall. This past summer, a very rare microburst hit the center of the Seven Hills. To wrap up 2020 we were hit with the largest 24-hour snowfall in over 50 years. Seven Hills, so far, has weathered the COVID storm as well. We have managed to keep all essential City services operating safely throughout the year. Further, we have been able to completely offset the financial hardships that were brought upon us from the pandemic. We finished the year with over $1.4 million in surplus general fund revenue and cash reserves over $7 million!
Looking ahead to Spring/Summer 2021, you will see robust infrastructure activity, economic development and not only the return, but also the addition of, new community events (as soon as it safe to do so).
The 2020 challenges did not slow our Partnerships and Progress goals down, in fact the uncertain economic environment has made the partnerships even more important. Below are just a few examples of what to expect:
Resurfacing of Chestnut Road is partly due to us being approved for funds through the County 50/50 program. The City will get the maximum $250,000 allowed under the program towards this project.
We continue to work with the NEORSD to restore the natural floodplain in the Donna Rae / Forest Overlook area. You can expect a few more homes to be cleared this spring as part of this project.
In addition, we won the competitive county supplement grant for a gazebo to be built on Hillside and Broadview. We expect the new gazebo to be ready to serve the community this coming Memorial Weekend.
Further we have applied for two more county grants. The first is a block grant for $150,000 towards new bathrooms, concessions and storage at Calvin park (by the ball fields). The other is a supplemental grant for $50,000 towards a new community bus (The current bus is 19 years old, in poor shape and is not handicapped accessible).
For 2021, we have expanded our partnership with Cuyahoga County Public Works for additional sewer maintenance, cleaning and repairs.This partnership has enabled the City to perform significantly more sewer cleaning that we have ever in past as we have the ability to utilize the County's Sewer Trucks (you may have noticed them working 2nd shift in your neighborhood) and our own in-house sewer team.
We will be receiving $75,000 from the State Capital Budget towards new ADA compliant restrooms and a concession stand for Calvin Park.
Lastly, we utilized approximately $92,000 of a NOPEC energy grant towards replace the old ballfield lights at Valleywood Park. The new LED lighting will create a safer playing field with significant maintenance and energy savings going forward. The City contribution was approximately $38,000 clearly showing how partnership can bring great value to the table. The new lighting is expected to be ready for the 2021 baseball season.
Please stay in touch. In upcoming articles for the Parma Observer I intend to share exciting news related to street program, park improvements, sewer upgrades and economic development.
Till then Happy St. Patrick's Day! (Aren't we all Irish on this day).
Tony Biasiotta
Mayor, City of Seven Hills. Ohio
Read More on Seven Hills
Volume 13, Issue 3, Posted 11:43 AM, 03.01.2021