PCSD Looks To Consolidate, Build New Schools With May Ballot Issue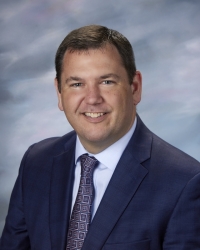 Happy 2021! We are hopeful that vaccinations and continued focus on health measures such as masking and social-distancing will allow us all to enjoy a much more normal year than 2020 presented!
Our Board of Education recently approved resolutions to place the funding of our Strategic Consolidation plan on the May ballot for community residents to consider. Interest rates are currently lower than last summer's, allowing us to lower the millage of our bond issue to 6.3, costing taxpayers $18.38 per month per $100,000 of their home value.
Our need is real. Quite simply, we should no longer be a three high school district. Passage of this bond issue will allow us to cut the number of high school and middle school buildings we operate from six to two. The two new school buildings will house Grades 6-12 with a middle and high school sharing one roof but featuring their own entrances, administration and classroom spaces. This reduction will save us over $1,000,000 in operating costs per year. More importantly, new schools will have updated technology, a STEM learning center, and Career Technical Education classrooms that will allow our students to compete for high paying jobs when they graduate from high school. The state will pay $69 million of the cost of construction.
If we cannot pass a bond issue, we will soon be forced to consolidate our students into old schools, the youngest of which opened during the Lyndon Johnson administration. In 2017, the Ohio Facilities Construction Commission, or OFCC, conducted an assessment of the interior of our secondary schools. The OFCC used a 26-point checklist to look at nuts and bolts like the HVAC, electrical, and plumbing systems in each. This assessment determined that our secondary schools, even with the closure of one high school, would cost $167,973,892 to renovate to current codes. Ohio will provide us nothing for these renovations.
The choice we will ask voters to make in May make is clear: take advantage of a $69 million state contribution to fund the construction of new campuses with better opportunities for our students or force us to consolidate into old buildings with a $167,973,892 repair bill we will have to pay on our own. We believe our students are worth the investment in new construction; we are hopeful you do, too!
Charles Smialek
Charles Smialek, Ph.D.
Parma City School District Superintendent
Read More on News
Volume 13, Issue 2, Posted 8:53 AM, 02.01.2021