UH Physician Talks Go Virtual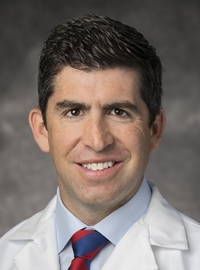 Thousands of Patients Connect with Health Experts through Webinars From the convenience of your living room, now you can talk to the experts. University Hospitals has transformed its popular health seminars, which previously took place in person at the hospital and at community locations, into a virtual format. Patients can now sign up quickly online and watch free physician talks, with an opportunity to ask questions. Thousands of patients can access these webinars, offered on Zoom and reaching far more people than was possible in the previous format.
Those who register will get an email reminder right before the event with a link to click that will launch the talk. For a full list of talks, from COPD and Asthma: An Update on Treatment Options to Men's Sexual Playbook with UH Parma urologist Aram Loeb, MD, and Nannan Thirumavalavan, MD, go to www.uhhospitals.org/health-talks.
CJ Sheppard
Senior Communications Strategist, University Hospitals Parma Medical Center
Read More on Parma General Hospital
Volume 12, Issue 6, Posted 8:56 AM, 06.01.2020