Seven Hills - "Partnerships" And "Progress"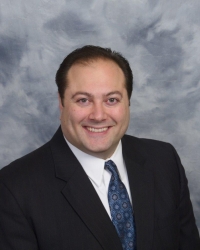 It is amazing how fast a year can go. I have just started my 2nd year as Seven Hills Council President, but it feels like the November 2017 election was just last week. When I look back at the year I can't help but say it is amazing what can be accomplished when you don't worry who gets the credit! If I had to succinctly define 2018 for the City of Seven Hills, I would choose the words "Partnerships" and "Progress".
Partnerships: To provide cost-effective solutions to the regular costs of running the City we aggressively sought partnerships with other service providers. We have entered into a number of agreements with neighboring communities to improve our infrastructure and services and to maximize the benefit to the taxpayer by sharing the cost of those improvements with other Cities or agencies.
Infrastructure Partnerships: We entered into an agreement with Parma to split the cost to resurface W.9th (50% each) and Cuyahoga County / Broadview Hts. to repave E. Sprague (our share is only 10%). We applied for and were granted full reimbursement of our 2018 Catch Basin Program (30 catch basins for $47,850) from NEORSD (saving your Sewer Maintenance Fee dollars for future projects). We received a grant from the County to offset a portion of the cost of our crack sealing program. We applied to the County 50/50 street program for McCreary (if approved, the cost to resurface will be split evenly between Seven Hills and the County). Looking ahead, we are exploring expanding our sewer maintenance capability by contracting with the County for certain services. By exploring this partnership, Seven Hills would once again only pay the services we need as opposed to purchasing specialized sewer equipment that often ranges into $100,000's.
Service Partnerships.We have entered into two separate agreements with the City of Independence, one for the services of their Animal Control Officer (ACO) and the other to allow a left turn into our smaller development on Rockside. The agreement on the ACO allows Seven Hills to use Independence's ACO on an as-needed basis which is charged at an hourly rate. We gain an important service with on a pay-as-you-basis without all the overhead. The left turn agreement was valuable in that being able to enter the Rockside Road project from both the east and west was a necessary condition of getting the project underway. We entered into a Council of Government (COG) agreement with Brecksville, Broadview Heights, and Independence. Together, we all became members of the Chagrin Valley Dispatch Center, a nationally renowned dispatch service.
Meijer Progress: Early in the year we identified KMART as a potential opportunity for redevelopment and wanted to proactively address what often becomes a blighted property (in the event of a closure). We sought real estate brokers with experience in this business. I'm pleased to announce that those efforts have exceeded our expectations. Working with the brokers we were able to position our Seven Hills to have the best shot at obtaining a new retailer. Ultimately the retailer turned out to be Meijer. Every department pitched in: the City Engineer looked at the plans; the Building Department determined variances; the Law Department created ballot language; and Council promoted the idea. It really was a team win that put us in the position we are in today. It was an exceptional experience working with everyone to lay these things out months in advance and then watching the plan come to fruition this winter with KMART's closing announcement. More work awaits us in 2019 for this project. We must complete a traffic review, work with Parma on a potential traffic signal adjustment and complete a developer's agreement with Meijer. Thus far it has truly been an honor to serve as acting Mayor on this project! (Mayor Dell' Aquila voluntarily recused himself from the project to avoid any chance of a conflict of interest)
Rockside Progress. The smaller development (Vitalia Senior Residence at Seven Hills) on Rockside Road is on schedule. All site and foundation permits have been granted. Over the next month or so you will see significant activity at the site. The independent living portion of the project is targeted to open in the spring of 2019 and the assisted living and memory care portions later this coming summer. This development alone will provide over $6 million in new tax revenue to the City over the next 15 years. The vast majority of this new revenue will be dedicated for the sole purpose of future infrastructure improvements such as roads and sewers. This project also creates a new revenue stream for the Parma City Schools (Over $4 million over the next 15 years).
Progress continues on the larger parcel. This past fall Fairmount Properties was granted Preliminary Plan Approval for their Rockside Road proposal (temporarily called "The Bluffs"). Currently, before Council is a memorandum of understanding (MOU). The MOU is a general framework of guiding principles that are agreed upon between the City of Seven Hills and the Developer. This agreement includes a minimum annual economic benefit to the City to be derived from the project of at least $800,000 from property and income taxes on an annual basis when the project is fully stabilized. Further, the MOU states that at least 55 percent of the overall tax revenues derived from the development must be from commercial development. This clause insures the project will remain mixed use. I will note that this agreement is non-binding but important nonetheless as this agreement becomes the broad strokes that will eventually be refined into a very specific and binding developer's agreement (DA). I can't emphasize enough that a project of this nature must make sense for both the City and the Developer to continue to move forward. Being the last major parcel available for development in Seven Hills we prefer to take a slow and methodical approach to get it right as opposed to getting it done fast for a short term gain. Next steps for this project: Complete the DA, begin leasing (Adjustments may happen during this step based on market conditions), financing is finalized, and then final development approval.
Wrapping up, I want to share with you that based on the 2018 appropriation ordinance recently passed by Council and sent to the County for filing, we finished under budget for general fund expenses on the year!
I look forward to keeping the success of 2018 going into 2019, continuing the "Partnerships" and "Progress" approach and staying engaged with our most important partner, the residents of Seven Hills!
P.S. I hope to see you at the Recreation Center this year, where I will be actively hanging out and getting healthier in 2019. (The recreation center is open to non-residents. Discounts apply for Parma residents through a 'partnership' agreement that includes discounted rates for Seven Hills residents at Ries Rink)
Tony Biasiotta
Council President City of Seven Hills
Read More on Seven Hills
Volume 11, Issue 2, Posted 10:35 AM, 02.01.2019