MyCom Youth Corner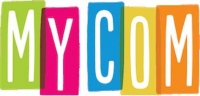 JANUARY HIGHLIGHTS…MyCom Quarterly Meeting
Our quarterly meeting was held at the Seven Hills Recreation Center on January 25. Representatives from West Creek Reservation, Parma Snow Library, College Colleagues, the Parma Area Family Collaborative and the City of Parma shared current and upcoming opportunities for community and youth involvement.
MLK Jr. Community Diversity Day
This event, a joint collaboration between Tri-City MyCom, the Parma City School District and the Parma Area Family Collaborative was a celebration of the different cultures represented in the Tri-City area. The event was held on January 29 at the Hanna building. Attendees brought a potluck meal based on their heritage and shared their traditions. The DJ played international music and there was a gaming station for young people hosted by a MyCom Youth Council member.
LOOKING FORWARD…..Summer Jobs for Youth!
MyCom partners with Youth Opportunities Unlimited (Y.O.U.) to provide paid youth employment opportunities in Cuyahoga County neighborhoods. We have worked with Y.O.U. for seven years to provide jobs for youth ages 14-24 in the Tri-City area (Parma, Parma Heights and Seven Hills). In 2017 thirty-three youth were hired. We would like to exceed that number this year! February 1, 2018 is opening day for the online registration form that is required for youth to complete. Registration does not guarantee youth a job, but without it one cannot get a Y.O.U. summer job. Employers – you are needed too! Employers can register as a worksite and give youth valuable subsidized work experience.The registration for both is located at: youthopportunities.org
Advocacy Day
MyCom believes in youth voice and preparing youth to be involved citizens in their communities. Advocacy Day, February 22, 2018, is an annual event that takes place at the Statehouse in Columbus. Youth will have an opportunity to travel to Columbus and speak with legislators regarding issues that are important to them. They will also have a tour of the Statehouse. In preparation for this event, MyCom provides Advocacy Training on February 5.
Jean Micklewright
MyCom Project Coordinator
Read More on
Volume 10, Issue 2, Posted 9:44 AM, 02.05.2018