Parma City Schools Educational Foundation's "Taste Of The Towns" Coming September 24, 2013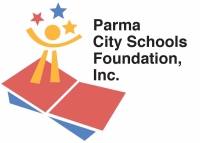 The Parma City Schools Educational Foundation will be sponsoring its second annual Taste of the Towns – a wonderful, tasty event that will feature over 30 of the area's best eateries from Parma, Parma Heights, Seven Hills and surrounding communities presenting their delicious specialties!
The event will be held on Tuesday, September 24, 2013 from 6:00-8:30 PM at St. Michael's Woodside Party Center – 5025 East Mill Road, Broadview Heights, Ohio, 44147. The cost is $30.00 per ticket, and the cost includes sampling of all of the wonderful culinary delights provided by area local restaurants. A cash bar will be available, with soda, beer, and wine available for purchase.
The Taste of the Towns event will have wonderful gift baskets available for raffle with a great variety of items donated by members of the community, along with sideboards, a 50/50 raffle, and entertainment for the guests.
Any local restaurants or vendors interested in participating in this year's wonderful Taste of the Towns community event should contact the event's Co-Chairs - Barbara Filipow at (440) 487-2863, or EJ Mahoney at (216) 401-6589.
The 2012 Taste of the Towns kick-off event was the Foundation's first major fundraiser, with nearly 350 people in attendance and over $11,000 being raised! All proceeds benefit the Parma City Schools Foundation, Inc., and will be used to invest in technology for Parma City Schools students. All proceeds will be distributed to all of the schools so that all students may benefit from the generosity of the community.
The Parma City Schools Educational Foundation is hopeful of having 500 people in attendance this year. Please join them for this exciting (and delicious!) event that will benefit all students in the Parma City School District!
Erin Gadd
Erin Gadd is the Director of Public Relations for the Parma City School District.
Read More on News
Volume 5, Issue 9, Posted 11:20 AM, 09.12.2013