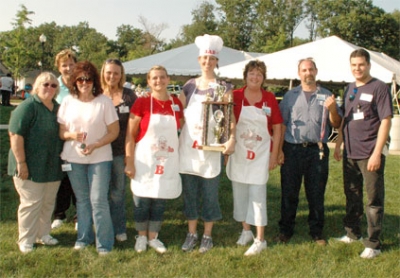 The top three rib burners at The Mt. Alvena Rib Cook Off.
It was a marvelous event, the ribs were great and everyone had a great day.
Check it out at:
http://tricityobserver.com/photoblogs/jim-obryan/mt-alverna-village-rib-contest-2009
Isn't it time you helped to build the photo blogs of the Tri-City Observer?
Found out how at:
http://media.tricityobserver.com/media/docs_1250307275.pdf
It is easy, fun and helps to market our city!
.